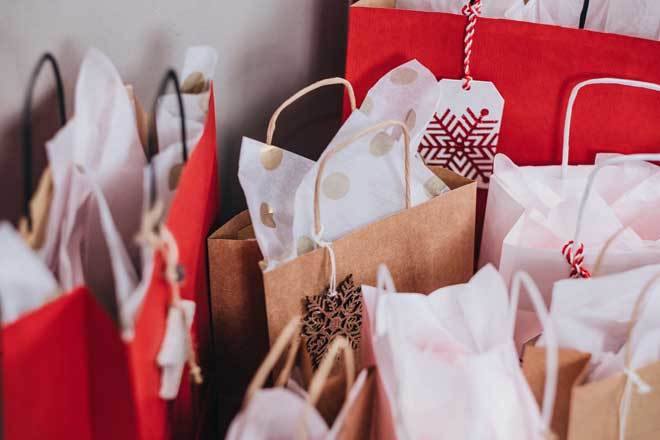 Is last minute Christmas shopping ever a good idea?
Last minute Christmas shopping is a temptation for so many people and indeed there are pros and cons.
Many of us find that we are forced to do last minute festive shopping because, despite our best intentions, we've just not prepared well in advance, or forgotten to buy gifts for certain loved ones. This is where the advent of late night shopping suddenly becomes a huge bonus - with many city centres and shopping centres open to around 10 or 11pm in the run up to the festive season.
If you can cope with the stress of last minute Christmas shopping, there can be benefits. For example, some stores begin their January sales before Christmas itself - generally in the last week before the big day and discounts may reach up to 50% off as stores attempt to boost their last minute sales. These discounts are quite evident on toys, clothes, shoes and accessories and obvious 'gift' items that are otherwise destined for the January sales. These discounts can mean that you save some serious money if you are prepared to brave it at the last minute. The rush of last minute preparations can also do wonders for focusing the mind - if you are of a disposition that can work best under pressure, you may find it saves time to bomb around the stores all in one rush at the last minute, rather than going back and forth to the shops over an extended number of trips and pondering over the best things to buy for your loved ones.
There are, of course, a number of risks to this approach - mainly that the items you want aren't available and you find yourself in a last minute panic, or even worse without any gifts at all! The shops are also extremely busy just before the holiday and it can be very stressful trying to park, queue and get everything done. It may be wrong to think that online shopping will be your saviour either - remember that many deliveries are dependent on the postal service and this can be subject to excess pressure just before the holidays. However, if properly managed, Internet shopping can work well at the last minute and with many online stores now offering courier-based next day delivery for orders up to the 23rd December, the risk is offset by far greater choice in contrast with the high street. However, do check published last order dates as there is a real risk that your presents will not arrive on time if you place an order too late.
All in all, a little advance planning can be the best thing to do by far. If you are really clever, you could even use the sales to buy up a few presents for the year ahead - it is a great opportunity for buying sale priced birthday and Christmas presents which you can then store away. Clearly you should avoid buying food items or even beauty items which tend to have a shelf life on the them - but durables will last easily for another year and you can also buy items such as wrapping paper and Christmas cards in the sale if you really are very dedicated.