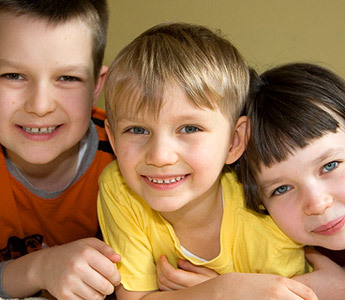 Keep the Kids Happy and Save Money
Children and all the activities and entertainment that go with them can be expensive, but keeping kids happy needn't always lead to an empty bank account.
Kids soon get bored of playing with the same toys and start to beg for more. A good idea is to only put a few toys out for them to play with at a time and keep a few back in a box out of reach. Change them around every few weeks to keep them fresh and you will avoid the pressure to keep buying new ones. Swapping toys and books is another great way to ensure a plentiful supply of entertainment. Get together with other mums and arrange a swapping circle.
Whenever the weather allows and you have time, get outside. Kids love to roam in open spaces, so head to your local park or a nearby beach and encourage them to burn off some energy. Team sports such as football and rounders are great if there is a large group, but even simple games like hide and seek and tip can keep kids amused for hours. As well as being great fun, the fresh air and exercise will do them good and could even help them sleep better at night.
If your children don't already have a bike, now could be a good time to get one. There's no need to splash out on an expensive new model as buying second hand is a good way to save money. Have a look on auction websites like eBay or check your local paper to see what is available in the classifieds. A helmet is essential to protect your little one's head and many local schools and councils run free cycling proficiency courses to help keep kids safe.
If the weather lets you down, don't despair. With a little creativity and imagination there are ways to entertain the kids at home without resorting to DVDs and bribery. Get out the craft materials and have a go at making cards or painting. Let them dress up in your old clothes and put on a play. Turn up the music and have a disco in your front room, or hide a few sweets have a treasure hunt. Invite their friends round to join in and they will have an even better time.
For times when you really do need to get out of the house, it is possible to find rainy day activities that don't involve expensive cinema trips or afternoons at the bowling alley. Most towns and villages have a library and many offer free activities such as story hours and reading workshops for children of all ages. If you are lucky enough to live near a museum, look out for free admission days. Searching the internet for "free kids activities" will point you in the right direction and you can also ask fellow parents and teachers for suggestions.
With a little imagination and planning, it is perfectly possible to keep the kids happy and save money. Spending quality time with your family is worth more than any expensive toy or game, so have fun and treasure the memories.