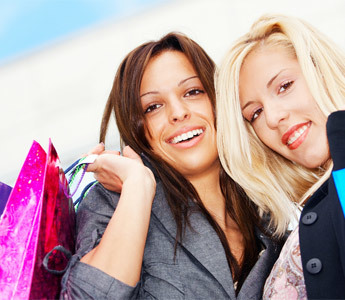 Get High Fashion at Low Prices
With high street retailers desperate to boost sales and websites offering bigger and better deals, there has never been a better time to find high fashion at low prices.
Whilst January is the traditional time for retailers to hold a clearance sale, many shops now run sales several times a year. Waiting until the end of a sale is the best way to grab a bargain, although this strategy can be risky if you are a popular size. To make sure you don't miss out on sales and promotions at your favourite stores, get yourself added to their mailing list in-store or online.
Sales are a good place to stock up on classics like good quality coats and knitwear; what you won't usually find on sale is new season fashion. For discounts on new season ranges, keep a look out for coupons in the press and online.
Whilst the idea of buying clothes online can be daunting for some, shopping on the internet can be a great way to save money. Most fashion websites allow you to return unsuitable orders within a certain period of time, so you can try your new clothes on at home and send them back if they don't fit.
Using price comparison websites online is a good way to find the latest styles at the lowest prices. If you are looking for branded clothing such as a specific pair of jeans or shoes, just type in the name and let the website do the rest. Online designer outlets often offer massive savings on designer labels too, although once again discounts are not always available on new season stock.
Auction websites like eBay can be a fantastic source of bargains, although some care needs to be taken to ensure you only buy from sellers offering genuine goods. Online auction sites are especially good for finding deals on second hand clothes, with many sellers offering unwanted items that have never been worn.
Charity shops can be a brilliant place to find clothes that are new to you while supporting a needy cause. Whilst major charities have stores in towns and cities all over the UK, visiting charity shops in more well-to-do-areas means a higher chance of finding designer labels and good quality clothes. Shopping at charity shops is time consuming as finding the right item in your size can sometimes take a while. Browsing is all part of the fun however and buying from a charity means you are doing a good deed as well as indulging in some retail therapy.
Other places to find high fashion at low prices include designer warehouses, factory outlets and street markets. Finding bargains at places like these can mean doing battle with other shoppers, but if you have the time and patience the savings can make it worthwhile.
So next time you need a new outfit, don't just head to the high street and buy the first thing that fits. Planning ahead is the best way to find yourself a bargain and something you will wear time and again.