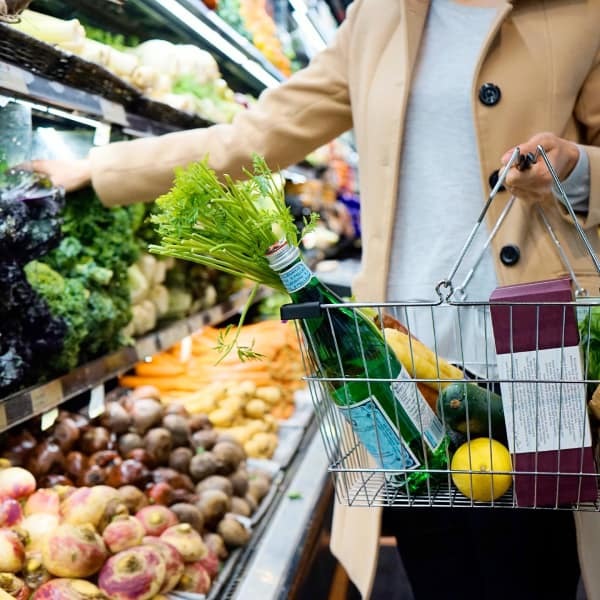 How Supermarkets try to make you buy more
When visiting your usual supermarket you may well think you are prepared for your weekly shop. You may have a list, or are used to buying certain items without giving much thought to what you put in your basket. But almost every shopper will find they leave the shop with certain products they hadn't intended to buy - such is the power of supermarket shopping psychology!
The art of retailing has become a science in its own right, with psychologists and experts in human behaviour building on existing knowledge to understand exactly what makes people buy. Purchasing patterns, influences and trends are minutely analysed using a raft of complex data. Everything from shopper footfall to till receipts and loyalty card records are used to build up an incredibly detailed picture of each customer. You may think you are simply wandering around your chosen shop anonymously, but your every move helps provide the retailer with the information they need to sell more of their products.
One trick often used by supermarkets is changing product locations regularly so that shoppers have to walk around the store rather than just shop for regular items on 'auto pilot'. Clever product placement will put the items the retailer most wants to sell within easy reach on the centre shelves, while the items they are less concerned about will be placed on the bottom or top shelves. Other tactics include the clever use of lighting and smells such as fresh bread or coffee to stimulate the senses and encourage people to buy more.
Supermarkets will sometimes offer massive discounts on selected product lines as a loss-leader designed to tempt you in to the store. The end result is that you will spend money on other things as well as the great offer that initially attracted you in. Multi-buy deals are another way supermarkets encourage customers to buy more. Offers such as 'buy one get one free' or 'three for two' encourage shoppers to fill up their baskets and try products they might never have considered buying otherwise.
With such a vast array of tools at their disposal, you could be forgiven for thinking it is impossible to resist the lure of the supermarkets! But as consumers learn more about the strategies supermarkets employ to encourage spending, shops are having to try harder to persuade us to part with our cash.
With fierce competition and easy access to pricing information available on the internet, shoppers are more likely to switch from one supermarket to another than stay loyal to a particular store. Customers are more likely to be motivated by price during a recession which means they will be prepared to bend to lower shelves, hunt down cheaper options and resist the multi-buy deals! Once you start to become aware of the tricks supermarkets use to make you spend more, you could find that you think twice before filling your basket and save money on your weekly shop.