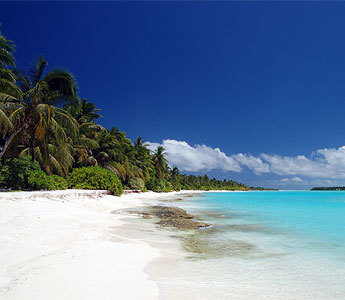 Money Saving Ideas for Summer Holidays
Preparation is the key to saving money on your summer holiday. The earlier you start planning your holiday, the more money you will save.
Before you even book your holiday, start by doing some research. When you have a shortlist of places you would like to visit, use the internet to read reviews from other travellers as these will give you an idea of likely costs. Don't forget to factor-in the price of eating and drinking at your destination as well as the cost of getting there and back. Extras like car hire and insurance will need to be borne in mind too.
A few years ago it was possible to find great bargains by waiting until the last minute to book a holiday. Since then the landscape has changed significantly and the best prices are usually offered to customers who book far ahead. Booking as much as year in advance will often mean you benefit from early booking discounts, as well as having more time to save up for your holiday.
If you can be flexible on dates, destinations and durations then it is still possible to find a late deal. Holiday companies looking to fill unsold seats and rooms will sometimes release them at a vastly reduced price, but this usually means waiting until the very last minute and booking the day before you travel.
It can be difficult to decide whether to buy a package holiday or to book each element of your holiday separately. Sometimes packages offer a combination of services at a lower price because the large travel chains have great buying power and access to highly competitive rates. However package deals can sometimes be more expensive than buying flights and hotels separately, so it is always a good idea to compare prices before you book.
Going on a group holiday is another good way to save on the cost of accommodation. Renting a holiday home with friends and family can work out a lot cheaper per head than travelling as a couple and staying in a hotel, so consider getting together and travelling as a group. Other ways to save money on accommodation include arranging a house swap if live in a location that is popular with tourists, or trying life under canvas and going on a camping break.
Unfortunately, travelling over the summer means paying the price of travelling during a peak period when demand is high. That said, it is still possible to save money if you can be flexible. Try to avoid departing on a Friday or Saturday as weekend flights are often more expensive than those which depart midweek.
Taking a trip abroad inevitably means you will be exchanging your sterling for a different currency. Always shop around for the best exchange rates and avoid changing money at the last minute in the airport as these currency booths often offer poor exchange rates and high fees. Apply in advance for a credit card that does not make extra charges for overseas spending and finally, check with your bank about the cost of withdrawals if you plan to use the cash machine while you are away.